How Long Does it Take to Charge an Electric Vehicle?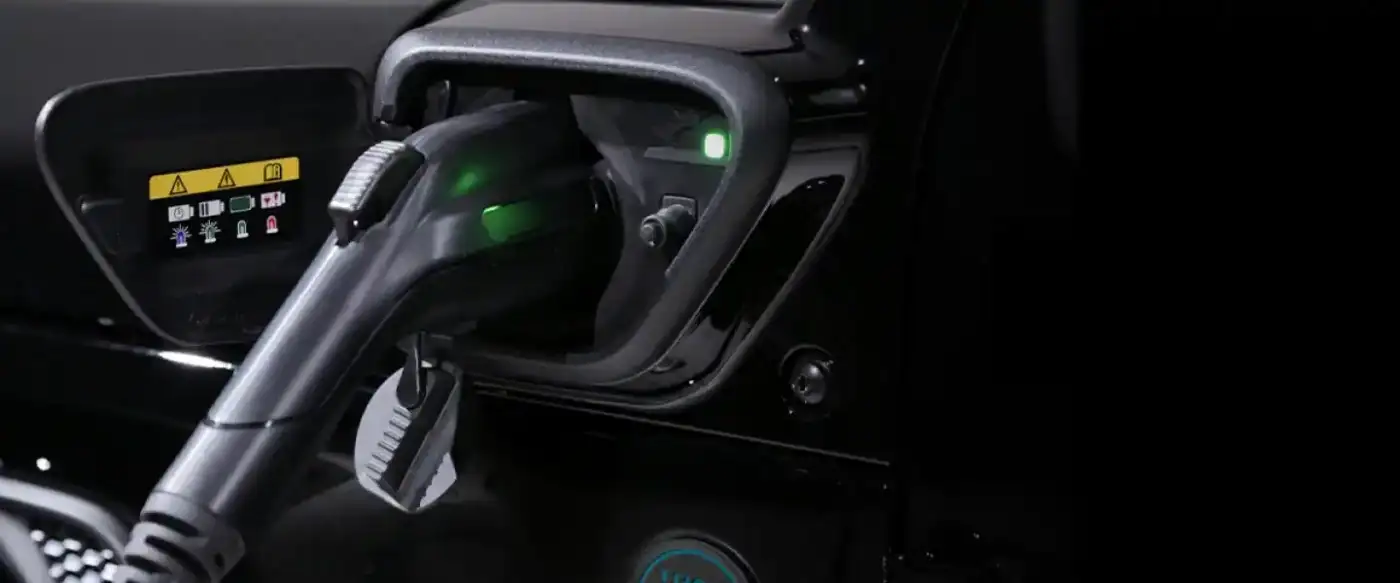 With rising gas prices and growing environmental concerns, many Williamsville and Clarence drivers are adopting the EV lifestyle. If you have been thinking about making the switch to an EV as well, you may have questions about electric car charging time.
So, how long does it take to charge an electric vehicle? There is not really a one-size-fits-all answer to this question. Different EVs have different battery packs with varying charging times. In short, there's too much variability to answer this question definitively. However, that does not mean that we can't still help you learn more about the three main types of EV charging — domestic charging, rapid domestic charging, and public charging. Explore your options below and find out how your preference affects electric car charging time.
Electric Car Charging Options
Domestic Outlet Home Charging (Regular Outlet): A normal grounded (three-prong) 110V/120V charging outlet (Level 1 Charging) is the slowest option, but it can still be useful for topping off some of the charge you used commuting to the office in Amherst. Level 1 charging can take approximately 24 hours or more for a full charge.
Installed Brand-Approved Domestic Charging: A Level 2 charging station can be installed by an electrician, and it uses rapid (usually 240V+) chargers for a much faster charging speed compared to Level 1. With this method, you can fully charge your vehicle in hours, not days.
Public Charging: You have likely noticed public charging stations popping up at parking garages, malls, hotels, and even apartment buildings all around Buffalo. Public charging stations vary in type and speed, and they are usually at least a Level 2 or above.
Electric Car Charging Time
So, how long does it take to charge an electric car? Here is a quick overview:
Level 1 EV charging often takes days to fully charge an electric car.
Level 2 EV charging takes hours to fully charge an electric car. In most cases, a single night of Level 2 charging should fully charge an EV.
Level 3 EV charging can fully recharge most EVs in an hour or less. Drivers can add significant range in as little as ten minutes.
Most home chargers offer 3.7 kW or 7 kW charging. Public stations vary, as some offer 22 kW charging, 43-50 kW rapid charging, and 150 kW rapid charging. That is why you may be able to charge your EV fully (0-100%) in just an hour or so.
Shop for a New-to-You EV Today
At Basil Mitsubishi, you can find a dependable and affordable pre-owned electric vehicle that will take your daily drives around Buffalo to new heights. Explore our current selection and stop by for a test drive. You can also check out our car buying tips if you are ready to start the shopping process or learn more about hybrid options if you are not quite ready for a fully electric vehicle.
More from Basil Mitsubishi
As more and more drivers have discovered, choosing an electric or hybrid car means that you'll enjoy more than just impressive efficiency. These types of vehicles provide seamless power delivery and smooth acceleration for a truly serene ride. Combined with the fact that you'll be spending less time and money at the gas station, it's…

Basil Toyota was named one of the 2018 Automotive News Best Dealerships to Work For. This is the seventh year that Automotive News has partnered with Best Companies Group to identify 100 dealerships in the U.S. and Canada that have excelled in creating quality workplaces for employees. The program measured workplace satisfaction through a confidential…

Summer is just around the corner which means gas prices are gonna rise a bit as well, but you can stop worrying about that by buying an electric car. The problem with an electric vehicle (EV), is that you need a car that can get you from point A to point B without dying halfway…